Real Estate Consulting Services
" let the cloud lighten the load "
Independent advice or hands-on planning and execution
Trustd Figures can help you plan and deliver to your strategy.
From legislation/compliance advice to full cloud migration – we deliver improved outcomes.
Migrating to a Cloud Property platform is a key strategy to remain competitive.  We can help you get there, successfully and stress-free.
Let us show you why our clients consider us the trusted figures that extend their team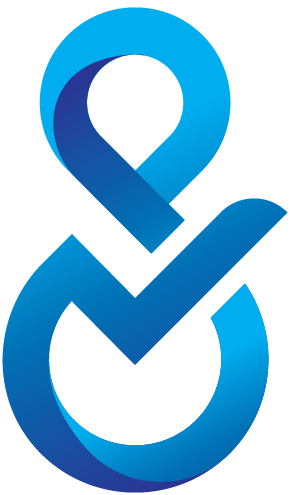 consulting / migration services
Our team has over 40 years real estate industry experience across Australia
Our founder is a licensed real estate agent in Victoria
We have in-house IT qualifications with over 20 years of delivery experience
We service all segments;
Residential
Holiday rentals
Commercial
We have expertise in all the major property software & payment platforms;
Cloud Property – PropertyMe, PropertyTree, Console Cloud, Cirrus8, Box + Dice, AgentBox, REX, Zenu, NewBook, Guesty, YesBookIt, Eagle, RMS … and more…
Payment – CampaignAgent, AirBnB, eWAY, Ezidebit, SecurePay, Centrepay, iPay, Stripe
Server – RPOffice, Console Gateway, REST
We work with all the software providers.  We know their true pro's and con's – and can help you navigate what they're telling you.
With migrations, we know what works and what doesn't.
Let's talk about how we can help
We provide independent assistance in review of your operations or strategies.
Compliance
Fraud investigations
Best fix following auditor review
and others…
Best-Practice input to your operations, systems or databases.  
change management
trust management
administration
software usage and functionality
database and management there-of
Cloud Migration – We can give input to your plans with software vendors as part of their proposal for cloud migration – and help you avoid any number of pitfalls.
We can also help manage the migration – Including getting into the trenches with your team prior, during and after the migration to ensure any data issues are avoided or resolved correctly.
Put simply – your new software provider is not a trust accounting expert.
There are pre-migration and within-migration trust accounting activities that are imperative to ensure your accounts transfer correctly and completely.  If not performed, often the issues cannot be fully rectified afterwards and you will have to accept compromises to owner statements or other areas in your new trust account.
Why have sleepness nights working all hours to manually recover a 'broken' migration?  Reach out prior to your planning and we'll put you on the path to success.
We use all software packages, and are training, migration and trust accounting partners with several leading platforms
why come to us for consulting?
common questions to our consulting services
How can you help?
We place all our advisory services under the banner of "consulting".  So the areas we help our clients can be quite varied. 
Common items are: Assisting with migration of your property system to a cloud solution like PropertyMe, advice to compliance or trust accounting.
But if you have another question, feel free to ask!
How do we get started?
As simple as a phone call or filling in our web-form.
Every consulting request is unique, so it starts with a conversation - where we'll very quickly advise how we can help you.
How are you different?
Well for starters, we are independent to the software providers. 
Any advice we give is based upon what we've seen really work in practice (or not!); and is not based on a provider's sales quota targets.
Because we are experts in a number of fields, we can offer you that expertise to add to your project team - even if only to help deliver a short term project.
Plus, being licensed ourselves, we will truly understand the nuances of what you're trying to achieve.
have a consulting service query?